You might think that deleting your call history will prevent others to see the calls that you made or received but the fact is not as you imaged. Anyone who knows how to tinker with a mobile device is able to expose those calls that you want to keep in secret that you don't want others to read. This sounds scary but this is not a joke. Deleting the call history by clicking the Delete command simply takes information behind a closed door and that door can be forced to open by someone skilled in picking locks or strong enough to break the barrier.
If you seek 100% assurance that your secret calls or messages will be kept that way for posterity, you have to destroy them permanently in a more technical way by formatting the existing digits with random data, which can be done by certain data erasing software. So even the FBI agents can't figure out a way to get them back.
As far as I know, Android Data Eraser is the best candidate I have tried in last few days, it's a personal assistant program designed to permanently delete files that you do not want others to see, including call history, contacts, text messages and photos. Once you have erased your file using this software, no one could reopen it even by the most sophisticated data recovery software. The software uses a private method that the US military utilize to keep information that is classified as top secret from being seen by unauthorized persons. It works just like a shredder for paper documents but instead, this one works with soft copies.
Don't Miss: How to delete photos from Android without recovery
How to Completely Delete Call History from Any Android Phones
Step 1

Install Android Eraser on a Computer

The first step for the whole task is to download the program and install it properly on your computer. There is no hassle on this, just like regular software installation. Double click the desktop shortcut to open the program when installation is completed. The main screen is shown as the following: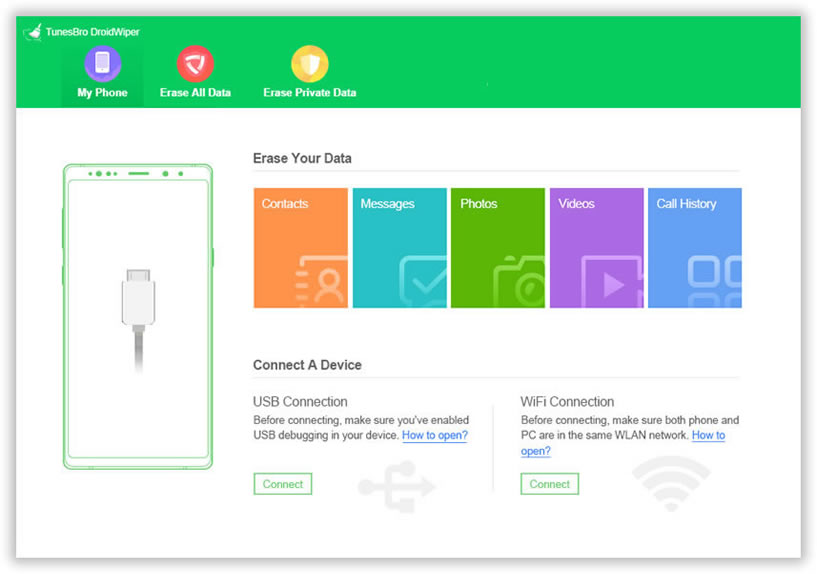 Step 2

Connect your Android Phone to Computer

Nothing happens when the device is not attached on that computer. So please plug into your Android phone to the same computer via USB cable. Make sure Android USB driver is installed and turn USB debugging. Once your device is well connected to the computer, click the option "Eraser Private Data" from the main screen.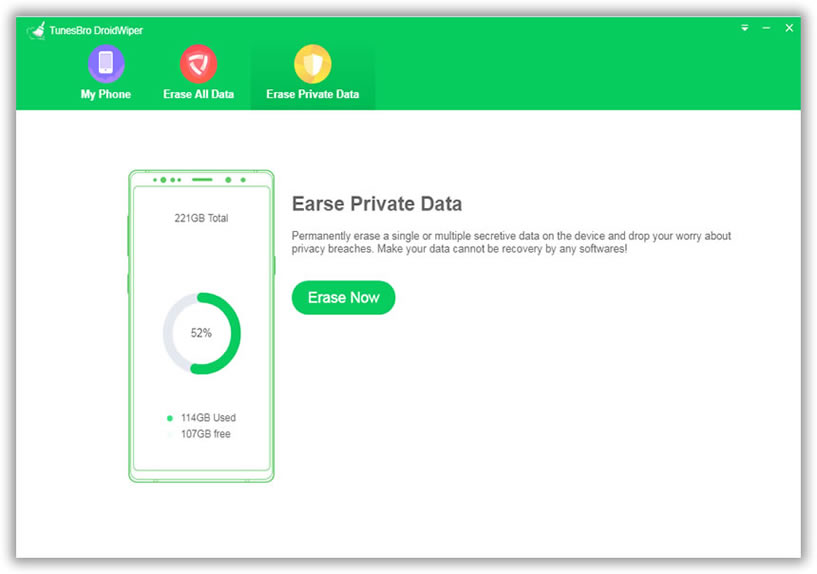 Step 3

Select the Call History You need to Erase

Now the program will scan all data including call history from your Android device, this will take a while based on your data volumes  on your device. After scanning, all the data type will be shown on the left. You can click to preview and select which one you want to erase.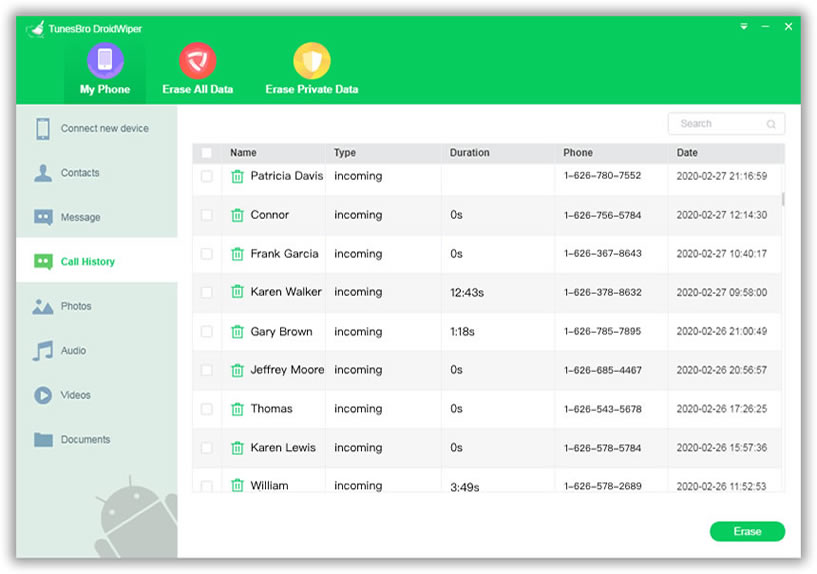 Step 4

Type 'Erase' to Begin the Erasing Process

After you selecting the right erasing option, then type the 'Erase' to begin the erasing process. Please make sure you've backed up your data before erasing. You can click the "Settnigs" button to change the security level. There are three security levels provided to erase call history or other data on your idevice. Read carefully and select the right wiping option and next.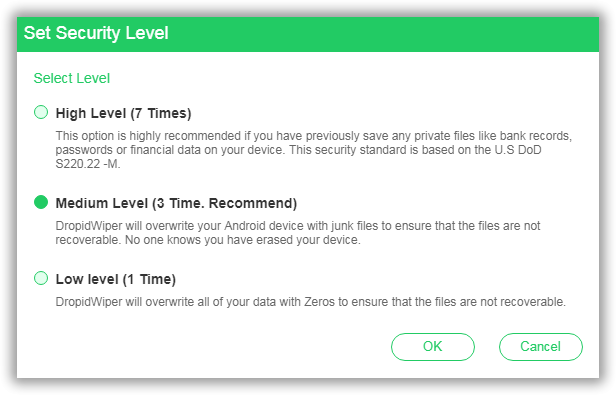 Step 4

Start to Erase Call Hisotry and Other Data on Android Phone

Now the program will start erasing your data including call history completely, during the erase, please keep the device always connected to your computer.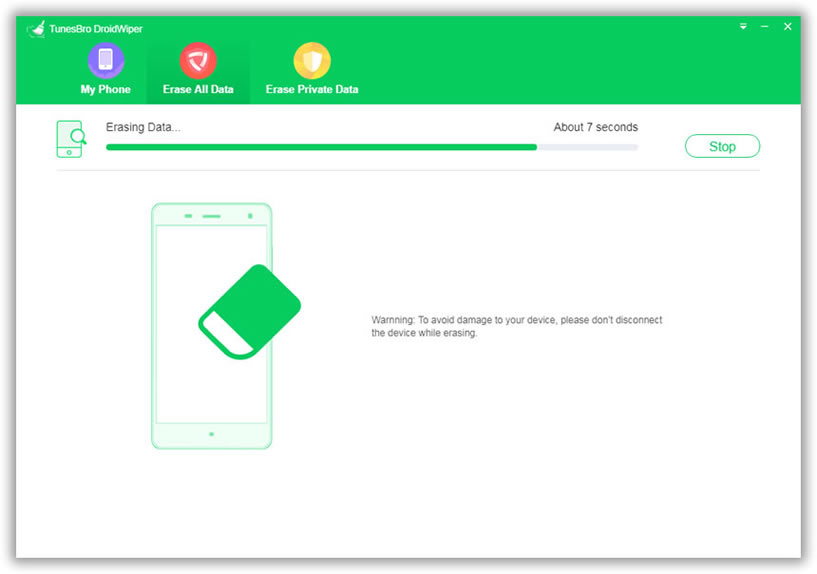 It's always a good practice to permanently delete important personal information on your device to prevent others stealing it for bad purpose. Android Eraser can be used to wipe out all kinds of information instantly on any Android device. It can also get rid of your junk items easily and quickly. It is useful to those who want to resell or trade in their existing device. Before selling or trading in your phone, you want to wipe out your private information from your phone and you can do this by using the Android Eraser. Still unconvinced? Take a free shot now!