Writing down small tasks or tips in notebook can make the daily work more effective, like daily plans or account credentials. Fortunately, taking notes on iPhone is quite simple with the built-in Notes app. As a regular user of this app, I have wrote down 200+ notes and tips with the app, which contributes a lot to my daily life, making everything organized and trackable. There is no need to install third-party GTD apps to achieve the same function offered by Notes. However, there comes to a problem when I am preparing to sell my old iPhone 4S. There is no delete-for-all option in Notes app. You have to delete each note individually. This wouldn't be an issue if the number of notes was small. But for big numbers, it's better to figure a new way out. What's more, you should be also aware that the deleted notes will no longer recoverable.
After a few searches, Google finally helped me located the app I am looking for. iPhone Data Eraser is a powerful and customized data wiping app that helps you delete private data in seconds. What more important is that the data deleted by program won't be restored by any data recovery software , which means your private data is under security at any means. You have the options to erase everything stored on your iPhone or just wanted types, such as notes, photos, messages, contacts or histories.
Still not convinced? Download the program and give it at try. The program is available for both Windows and Mac OSX.
Tutorial: How to Permanently Delete Notes on iPhone
Step 1

Run iPhone Notes Eraser and Connect Your iPhone to Computer

Launch the program from desktop shortcut and plug your iPhone to the computer via USB cable. iPhone Data Eraser will automatically detect the attached device on it was well connected. Make sure iTunes is pre-installed on the same computer.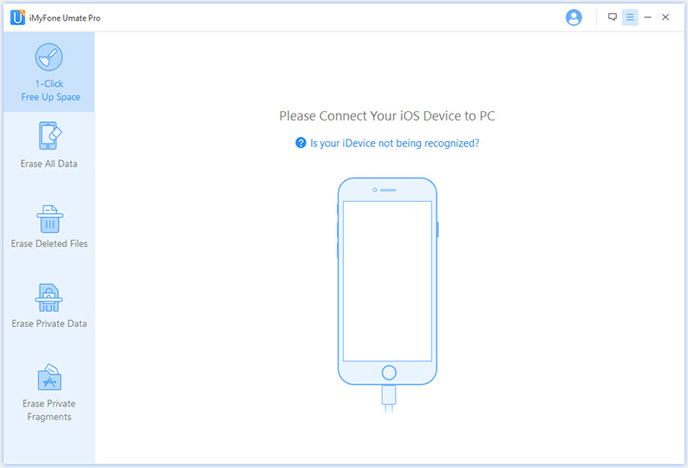 Step 2

Select "Erase Deleted Files" from Sidebar

As you can see from the main screen, there are 4 data erasing models designed for use. In this case, select Erase Deleted Files and click Start Scan button, then the program stats to scan all deleted data that deleted on the device, such as notes, messages, caches, photos, etc. The scanning process takes a bit of time and please be patient.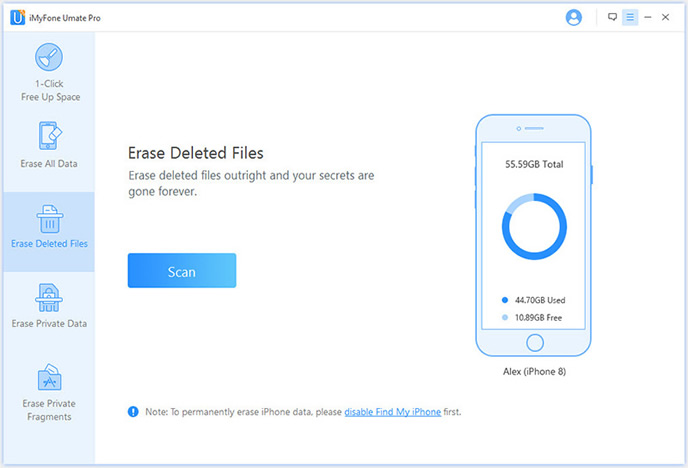 Step 3

Start Erasing All Notes on iPhone

Uncheck other options and only leave notes being checked. In default, the app will erase all notes on your iPhone. However, you can choose the notes you want it to be deleted. After selection, then click on Erase Now button located at the bottom of the program, then it will start erasing selected notes on your iPhone.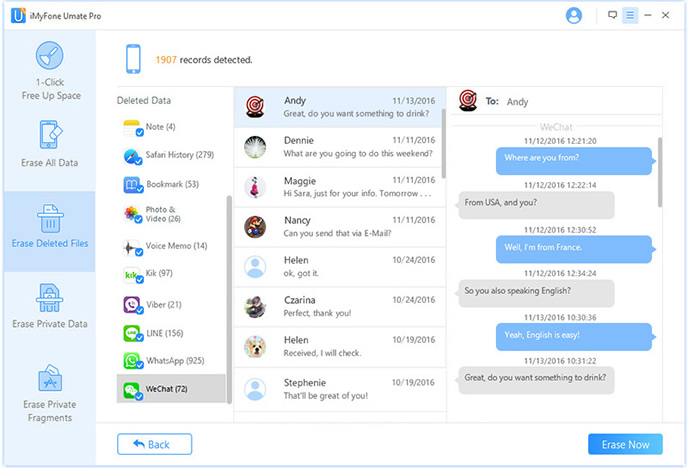 As far as I know, the above method is the quickest and way to get you noted deleted in batch. What's more, it's also more safe to use iPhone Data Eraser to wipe out your personal data as it writes a random set of digits to existing data which makes it very difficult be restored by other data recovery software. Besides notes deletion, it's also very easy to erase other types of data, such as cookies, caches, history, photos and deleted files. Fairly to say, all your privacy data is well covered by the program.