Has your wicked nephew accessed your Android? Are you afraid as he can read all your Facebook messages in your chat history? You may not want someone else to disrupt your personal life. In this tutorial, we will help you remove Facebook chats on your Android device. We will discuss the tips to remove Facebook messages with Facebook official app, Facebook Messenger app, and Facebook on your browser. We will also help you explore other options to permanently remove these chat history on Android phone.
Part 1. Deleting Facebook Chat with the Messenger
If your inbox is full of unwanted messages on Facebook, it really doesn't make sense to wait for system to automatically remove them. There may be some very private messages you should delete right away. You can delete the whole conversation or individual messages right away with Messenger app from Facebook.
Step 1. Launch the Facebook Messenger app.
Step 2. Tap the conversation which has messages you want to delete.
Step 3. Press and hold any specific message you want to delete until it pops up the Delete button.
You can also delete the entire thread. All you have to launch the Messenger app. Look for the conversation you want to delete, swipe towards the left and tap 'Delete' button.
Part 2. Deleting Chat History with Facebook App
Step 1. Launch official Facebook app on your device.
Step 2. Tap on 'Message Icon'
Step 3. Now tap on the conversation you want to delete.
Step 4. Tap on 'Delete' and confirm. You can delete the whole chat history.
Warning:
Simple deletion won't completely erase Facebook chat history from Android device, it still remain on your Android internal storage system and waiting for next data to be overwritten. If the data was not completely occupied, then the data will be easily recovered by some data recovery programs.
Part 3. Deleting Facebook Messages with Safewiper Android Data Eraser
Even after deleting the messages manually, the data will still be there unless other messages overwrite them. It is quite difficult to get it done on manual basis. But Android Data Eraser from Safewiper can make it possible and simple. It is a powerful and effective eraser tool which is designed from android users. It can repeat the process by writing random digits to the data several times and make it unrecoverable. This way, the data cannot be retrieved by any data recovery software. It supports over 3000s of Android tablets and smart phones.
Key Features of Android Eraser
1) Completely erase photos as well as other data with one click, cannot be regained.
2) It uses an advanced algorithm which overwrites your data multiple times so that the data no longer recoverable.
3) Allows users to directly transfer everything between iPhone, Android, Nokia, Windows phone.
4) The ability to backup your Android phone to PC and restore back to your phone.
Don't miss: How to permanently delete call history from Android.
Download it here and try to remove photos from Android device.
Step 1

Install Android Eraser on A Computer and Connect Your Phone

First of all, you should install Safewiper Android Data eraser on your system as it supports both Mac and Windows PC. You can easily install this software with few mouse clicks.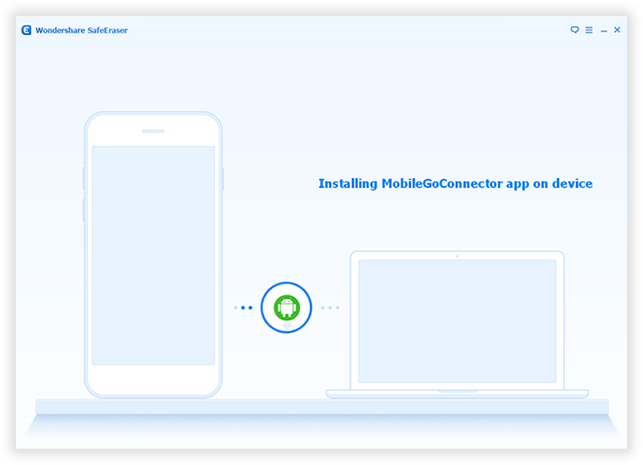 Step 2

Connect Your Device to PC and Start USB Debugging

Connect your tablet or Android device to your PC with USB cable. It can easily detect the device in seconds once your device is recognized by the computer. It shows name of the device after detecting it. Be sure that USB driver is installed.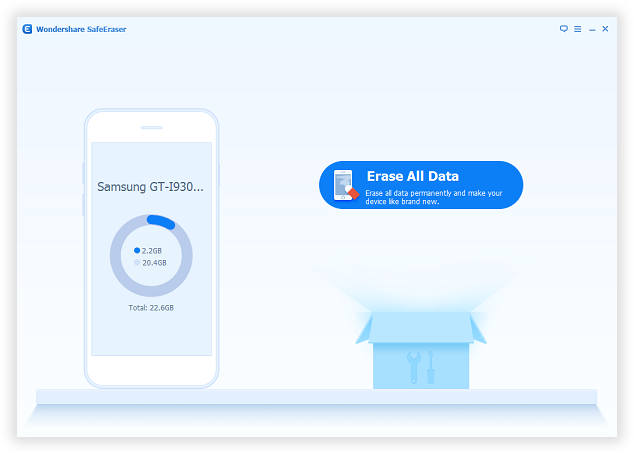 Step 3

Confim to Erase Your Photos and other Data

Everything is set up in this process. All you need to choose the messages you want to delete and it will start wiping them. You can use your device to back up your messages. It will take several minutes to finish process according to the number of messages stored.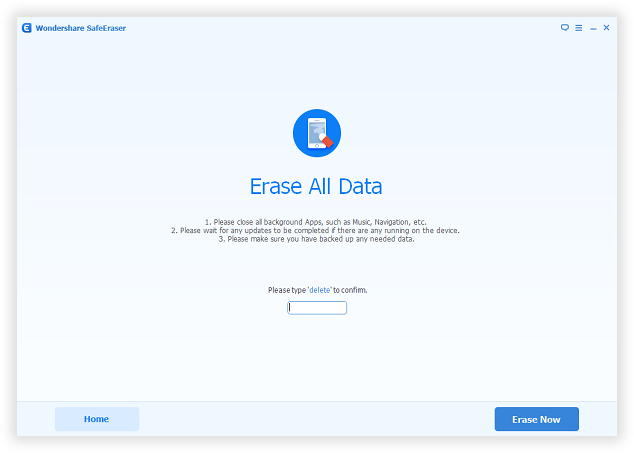 Once the data is removed by the software, keep in mind that no one will ever be able to recover them due to its smart algorithms. It will remove all the traceable footprints forever and will no longer be available by any recovery program out there.
Summary
Facebook has become the ever-growing need as it gives quick access to new games, news and loads of activities you can enjoy, it gives a complete experience to everyone using it. On Android, Facebook gives much more enjoyable experience to the users. But sometimes, our privacy is compromised when someone else accesses it without our permission.
To avoid unwanted access, you may want to delete your Facebook chats or Chat History. For this reason, you need a professional data eraser like Safewiper Android Data Eraser. This program can easily remove all the chats you want to hide.