External hard drive consists of a general hard drive in a sturdy tray, and usually connects to the computer through a USB cable. These devices provide us a great way to backup our data on our computer, however, transfer data from one computer to another, or simply store additional data that will not fit on the hard drive of our computer.
Additionally, there are several reasons why you wanted to completely wipe an external drive in a process called "format". Maybe you want to get rid of the files to start from scratch, or you may want to delete personal information before selling. Formatting a hard drive will also help you to change system used by the unit for organizing information. Learn to completely clean an external hard drive will help you accomplish these tasks easily.
Sulution 1: Delete Data from External Hard Drive by 'Formatting'
Formating the external hard drive will delete all information on a process designed for preparing the unit for use with your operating system and file system as well. This process is quite simple….
For Windows: Just right-click on the drive icon and select format from the menu. Adjust the desired settings, and then click on Start and then OK as well. When format process finished, click OK.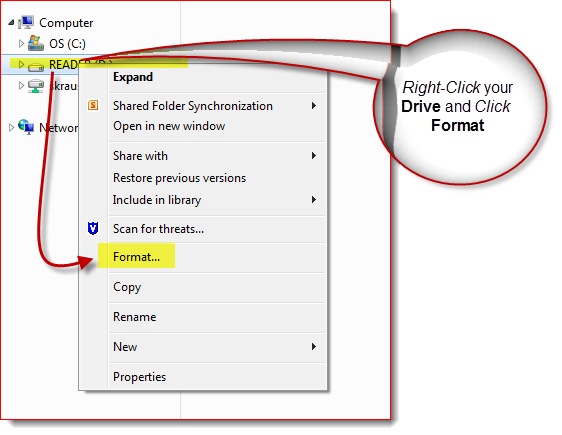 For a Mac: Open the Disk Utility application by clicking the icon in the Applications folder. Then select your external hard drive in the left pane and then click the button Delete in the right pane, now click OK to format the disk.;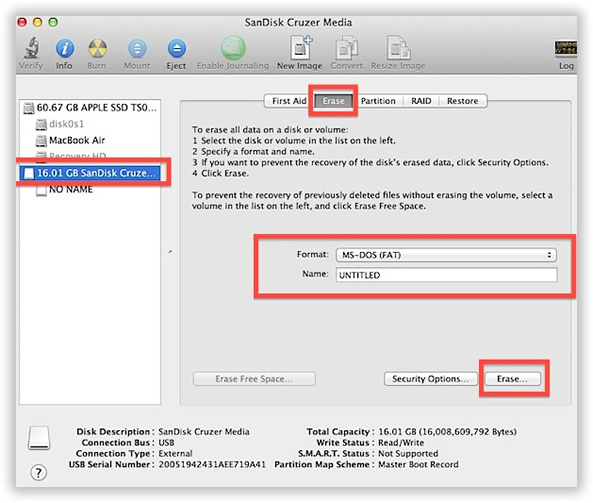 Note: When your delete or format your internal hard drive, the data is not completely deleted but it only erase the the information where those data are allocated. All the "deleted data"  still lie there waiting to be occupied, as long as the deleted data are not occupied or overwritten, it's very easily to recover those deleted or formatted data from your external hard drive.
Solution 2: Wipe Your External Hard Drive with Data Wiper Tool
External hard drive reformat does not provide absolute protection for your personal data. Someone who has advanced knowledge in computing could retrieve that information even after reformatting. If you are concerned about security, be sure to use any program to clean the unit.
Safewiper File Wipe is a data wiping program, which permanently wipes your external hard drive and assure you that your data will not be retrieved at anyway. Its graphical interface makes use of this program much easier so you do not need any experience as well.
Take Look at Its Key Features:
• Tw wiping options for your choice: File Wipe or Drive Wipe.
• Abliity to completely erase sensitive data like Internet browsing data, system traces, recent file histories.
• Permanently wipe contents beyond recovery with US Department of Defense (DOD 5220.22 – M).
• You can easily schedule the wiping process and wiping time.
• Wipes recent file histories and free space.
• Compatible with Mac OS X 10.7, 10.6, 10.5, and 10.4
• Learn More..
Step 1

Install the Application and Connect Your External Hard Drive to Mac.

After the program download on your computer (Windows or Mac), launch the program, you will see the main main window  displaying two wiping options - "File Wip" and "Drive Wipe". At the same time, you should connect your external hard drive to computer via USB cable. Once the computer detect the external hard drive, then you can move to next step. This guide takes 'Mac' as an exmple to explain how it works.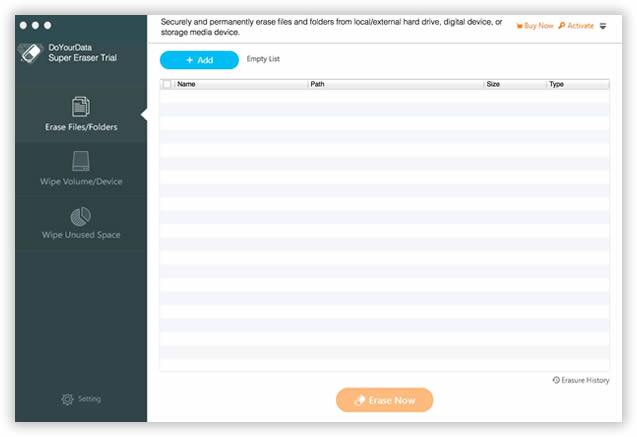 Step 2

Select the Hard Drive You want to Wipe

The program will detect all hard drivers on your computer, then from the list of drivers select the hard drive that you want to clean, here we select the "Wipe Volume/Drive " for wiping. Click 'Continue'.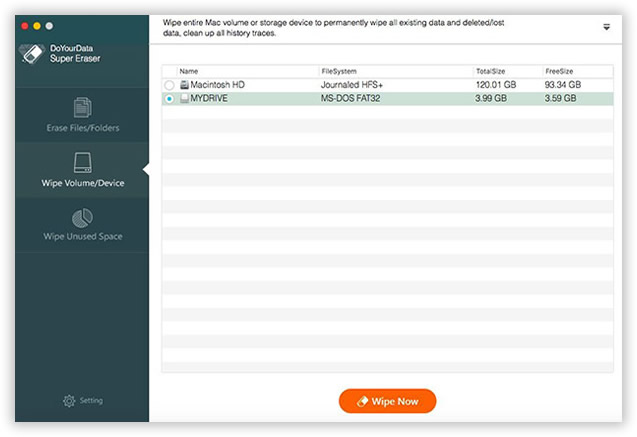 Step 3

Select the Wiping Algorithm You Need

You can see there are 4 data wiping algorithm designed for your choice, each wiping algorithm  is targeted for different wiping needs.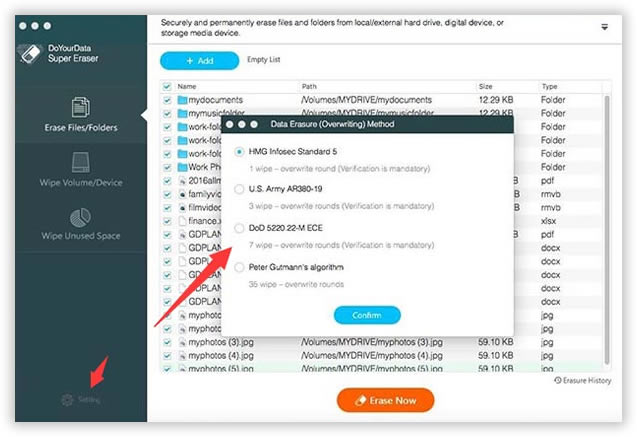 Step 4

Start to Wipe Your External Hard Drive

After the selecting the wiping algorithm, then  click the "Start wiping" button start to erase all data from external hard drive. After that, your drive will be 100% clean like it is new. Now you can safely sell or give it to others and no longer worry about the data theft.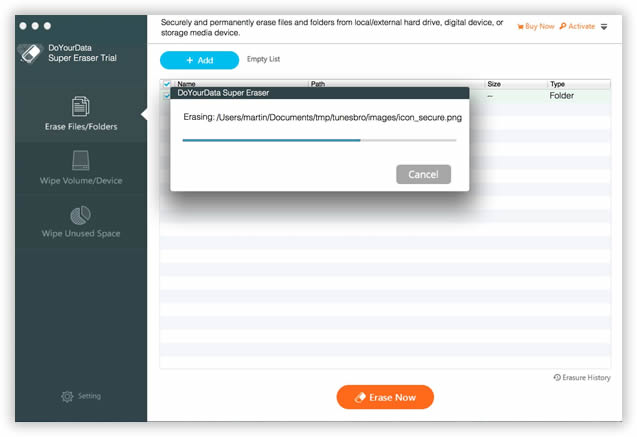 In a word, you shoule remember that simply deleting or formatting your external hard drive will not completely wipe personal data from your hard disk, to protect your sensitive information and data from any future users,  you must be erasing external hard drive completely with Safewiper Data Wipe program. It meets U.S. DoD standards wiping algorithms for securely cleaning and ensured that the data deleted will never be recovered.