Smartphone plays a very important part in our daily life, mostly for the apps we can't live without. iPhone is known for the number of apps available in App Store. We use apps to pay bills, call taxi, or rent apartment in new city, needless to day play games. The apps indeed bring much more conveniences to our life. According to a recent report, there are 30+ apps installed in each iPhone.
For your device, after a little playing around, you may notice there are much junk files, app caches appears on your phone's internal memory, and you feel that your phone crashes more frequently than before. The storage of a phone is fixed before the shipment. As the number of apps installed on each phone increases, the storage will become smaller and performance will also decrease accordingly, which will definitely damage the overall user experience. What's more, the apps will general a lot of junk and cache files when using it. To make the best use of iPhone, it's highly recommended to clean the junks files on a daily basis. However, Apple doesn't offer this function in default. You have to figure it out personally.
Fortunately, there is a perfect third-party solution on this and the name called Safewiper iPhone Eraser. It's a powerful data clean program designed for iPhone, iPad and iPod users. You are free to clean the junks files you'd like to delete, such as browser history, system caches or deleted files. With Safewiper's 1-Click Cleanup, your device will perform at optimal speeds by removing junk files and unnecessary background processes.
Tutorial: How to Clean Large Junk Files from iPhone, iPad or iPod
Step 1

Install Safewiper iOS Eraser and Connect Your iDevice to PC

This iPhone Eraser works seamlessly on both Windows and Mac OS X, so you don't need to worry about the compatibility issue. Please download the right file from the above link according to your computer's OS. And then install the software on your computer by following the default instructions. The program will be opened automatically when the installation is completed.

Connect Your Device to Your Computer

Connect your iPhone to the computer via USB cable. Please make sure iPhone USB driver and iTunes were installed correctly, as it's a must to run the software later.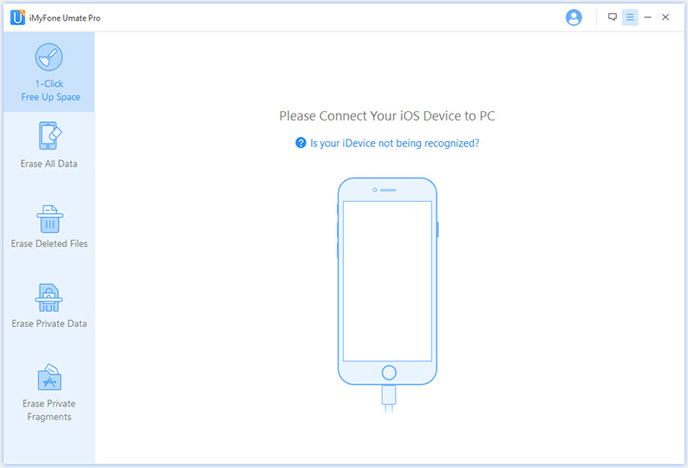 Step 2

Select "1-Click Cleanup" Option from Sidebar

As you see, there are a couple of options displayed on the left side. Each option is designed for different purposes. In this case, click the '1-Click Cleanup', which will remove files logs, temp files, junk files, search history, browsing history, cookies, logs, etc… Click the StartScan to let the program scan the junk fules on the devices. The scanning process takes a bit of time, please be patient.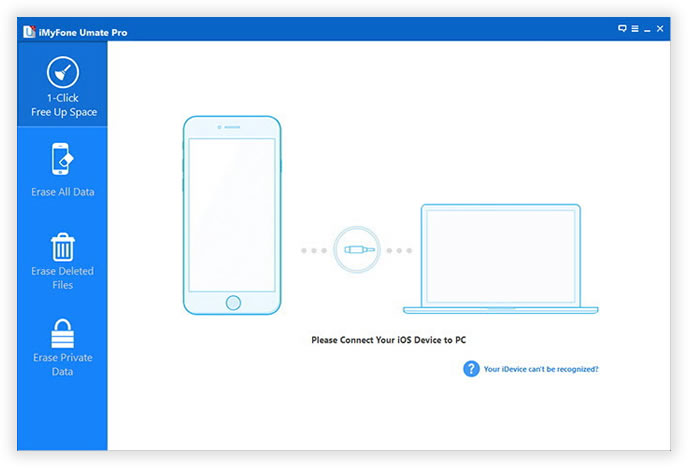 Step 3

Start to Scan the Junk Files from Your Device

At this step, it will deeply scan your device for all juck files, it may take some time based on the size of the juck files. Please wait a minute , keep your device connected during the whole process. You can pause the scanning at any time by clicking the 'Stop' button.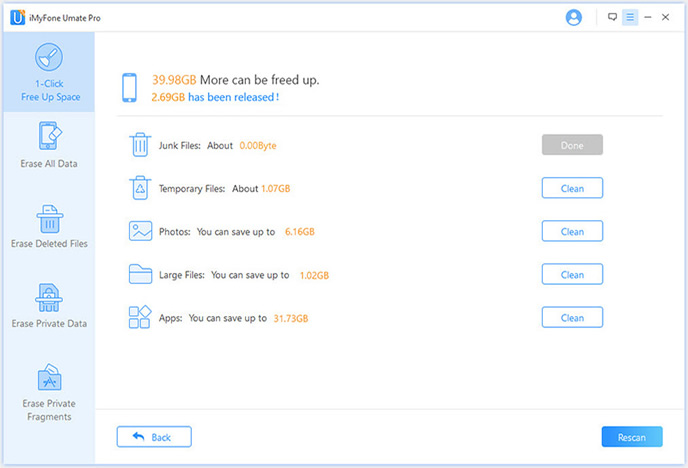 Step 3

Start to Clean Up the Junk Files from iPhone or iPad Device

Once the scanning is complete, the application will display the total amount of junk files your device contained, you can easily select the junk files you want to clean up, to make sure the files are accurately junk, you can simply view the details by checking the blue file button. Then click the 'Erase Now' to start to the erasing process.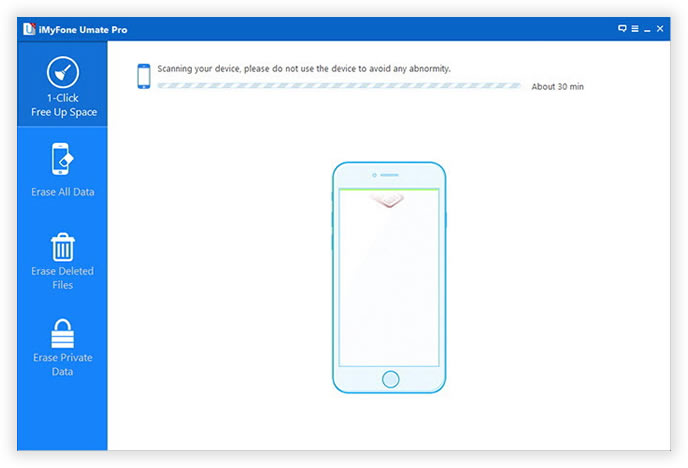 It will not take much of your time to finish the whole cleaning process, just wait for a moment. When the clean finished,  it will display the cleanup results in details as below, you can click the 'Rescan' scan your device for one more tine.;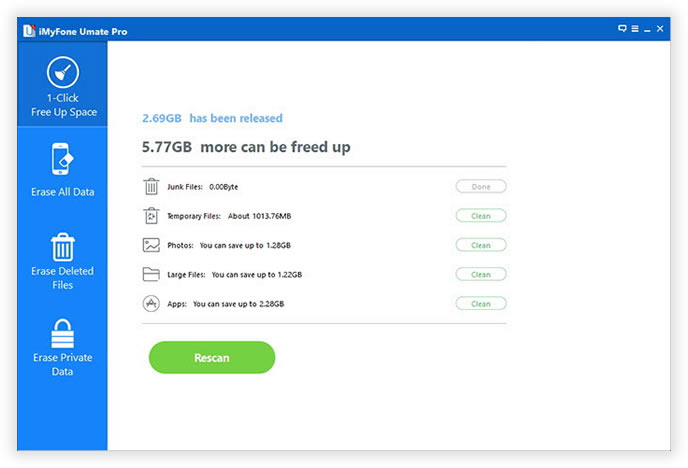 Note

Don't Forget to Erase 'Alreadly Deleted' Fils from Your Devices

When you perform 'Deletion' action on your devices, your files like photos, contacts, messages are not actually deleted. Instead, iOS system will mark the space they occupy as free and waits new data to overwrite them, so it 's extremely easy for you and others to retrieve deleted data from your iOS devices with data recovery programs. So, I highly recommend you to completely erase your sensitive data on your devices, this iOS Eraser program provides users with 4 erasing options that can permanently wipe your data.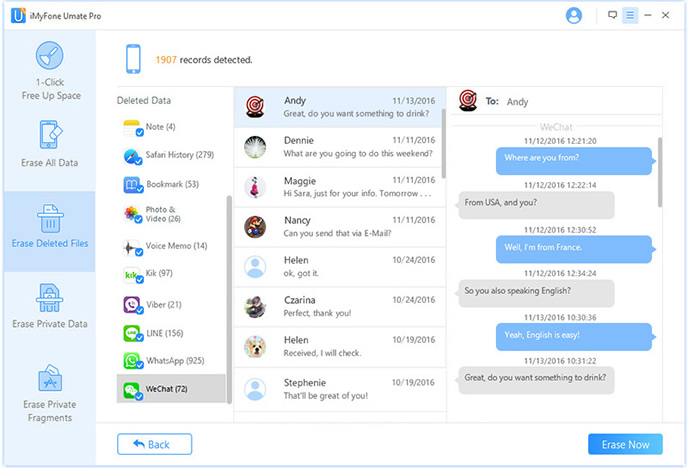 As far as I know, Safewiper iPhone Data Eraser is the best option currently on the marketing, in regards of functionality and user experience. It was designed with the purpose of easy data cleaning that helps you speed up your device by deleting the junk files. The program uses the military method of destroying data to protect your private in safe place if you would like to sell your device to someone you don't know much. It uses different data deletion algorithms to securely overwrite free space on storage system in your iDevices.