With more features integrated into iPad and more apps added to iTunes Store, iPad is gradually replacing functions of desktop computers. People tend to use iPad for more daily tasks, such as social networking, watching videos, online shopping and even doing business. All sorts of data and personal information are stored on the device. It will be a disaster if such data is leaked out to someone else, especially credit cards and personal IDs. However, this careless is most due to sell the device to someone in order to get a new iPad.
To prevent it from happening, it's highly recommended to delete all kinds of data stored on the iPad before selling it out. The default factory reset seems not working well after my personal tests on my iPad. My advice is to avoid this method as possible as you if you really cared about your personal data. My recommendation is to use iPad Data Eraser to remove all the data on your iPad as the program has advanced features to delete data permanently.
The prince of this program is to write a set of random digits to iPad's local disk to overwrite existing content stored on the device. So the old content will be replaced by new ones. After doing this task for a few times, the hard disk has been filled several times, and this guarantees all of the previous data are 100% non-recoverable by any given software. Download and install the software from the following link. Open the program and below is a step by step tutorial on how to permanently delete everything on iPad 2/3/4 .
Tutorial: How to Permanently Wipe Everything on iPad 2/Mini/4
Step 1

Plug iPad to a Computer

Use the USB cable to connect your iPad to a computer, which has iTunes and USB driver installed to make sure the device being recognized by the program. When the device is well attached to the computer, the program will detect it automatically and list some brief information about the device.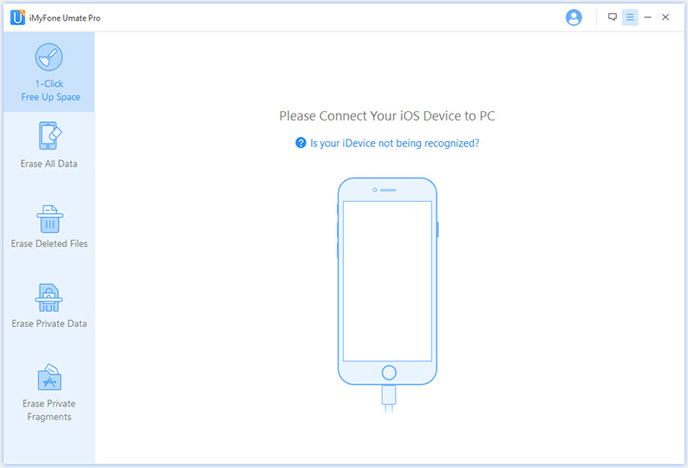 Step 2

Select an Erasing Option You Need

Currently, there are 4 erasing methods available, which you can see from the sidebar. As we need to remove everything stored on the iPad, choose the option of Erase All data located at the bottom of the sidebar. For other erasing options, you can use them accordingly.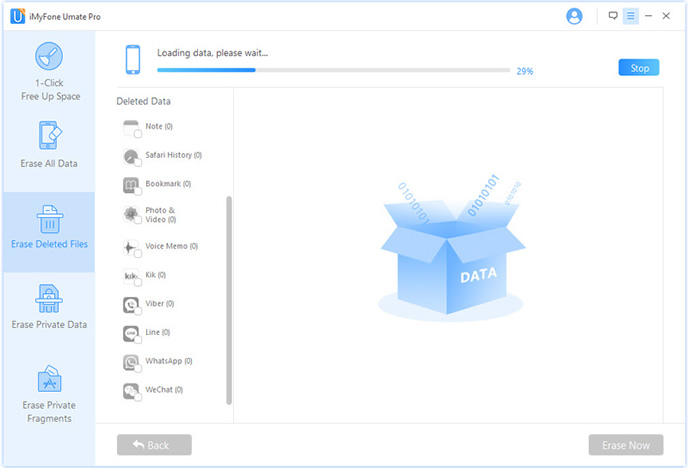 Step 3

Analyze and Scan Your iPad Device

The program will deep scan and analyze deleted data on your iPad device, you will see all deleted data still remains on the device. The software will only erase deleted data and will not affect existing data. The whole scanning process will take a few minutes based on the size of the data.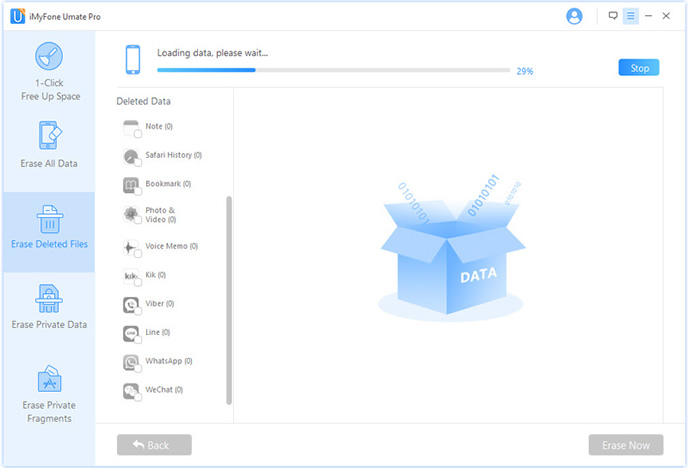 Step 3

Preview Scanned Data and Start Erasing

You have to input 'delete' in the text field of the main screen to confirm that you are going to erase all data stored on the device and this data is no longer available after this operation. Click Erase Now button to start the deleting process. Then iPad apps, music, videos, photos, caches, contacts and other items will be removed totally. Then entire process takes a only few minutes to complete.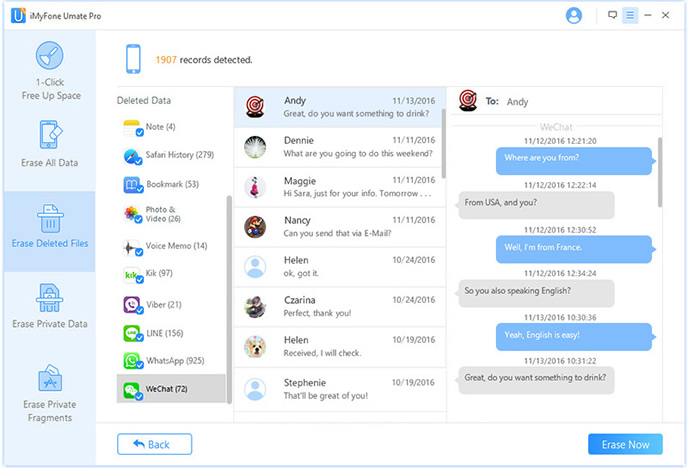 When you did what the above tutorial tells, then your iPad will be a new one. Previous data will 100% wiped out and there is no single method to get it back, even for FBI agents. The program adopts the most sophisticated algorithms to make sure all the data being deleted totally and no footprint is left, which means the data is not recoverable at all. Your privacy data is well protected and you don't need to worry about it anymore! If you intend to sell or give your iPad to another user, it's prudent to erase all its content and settings, returning it to its factory default. This can also be a useful procedure to test the iPad when troubleshooting.