When it comes to reminder, there is no one but knows how to use reminder to create a reminder task, this is the most common used app built in the various cell phones and tablets regardless of OS. It's an notifier app especially designed to help users easily remember their scheduling and planning without forgetting it. With it, you're allowed to set multiple reminders and each reminder has its own title, tile, event and place and more information.
Two Things You Need to Pay Attention to :
1) There is no easy way to delete hundreds reminders in bulk.
Reminder app exists many unpredictable compatibility and collision programs when brings us with convenient. You may have several thousand reminders on your iPhone, iPad or other device and take up large space, It will affect performance and battery life of your mobile phone, even the Reminders app also gives you the option to delete it. But one of the worstest thins is that you can't easily delete so many reminders in bulk.
2) Simply delete your sensitive reminder will be easily recovered.
You may think your personal reminders were gone permanently after you perform the delete button on your device. But in fact, the truth is not what you think it is, the "already deleted" reminders data are actually hidden on your phone's storage cell and waiting to be overwritten by new created data. Like the computer hard drive, all simple deletions on your iPhone, iPad will be easily scanned out and recovered by some professional iPhone recovery tool like iOS Data Recovery application.
So, there is still a way that can completely erase all of your 'already deleted' files including reminders, messages, contacts and other sensitive data. It's highly recommend using Safewipe iPhone Data Eraser program, It is best used when you want to donate or resell your devices and no longer have to worry your sensitive reminders to be hacked or copied and forwarded. You also no longer have to worry that you will spend a lot of time to manually delete hundreds of old reminders on your iPhone or iPad, Safewiper program could help you completely erase unwanted reminders once and for all and cannot be restored no matter what.
Supported devices: iPhone Plus/6S/5S/5C/4S/4/3GS, iPad, iPad Mini and iPod Touch.
Tutorial: How to Erase iPhone Reminders without Recovery Possibility
Step 1

Download and Install iPhone Eraser

First of all, you need to download and install the Safewiper iOS Data Eraser program on your computer (Windows and Mac are all supported perfectly). Run the program and connect your iPhone or iPad to your computer via USB cable. And waiting for the device being recognized by the software.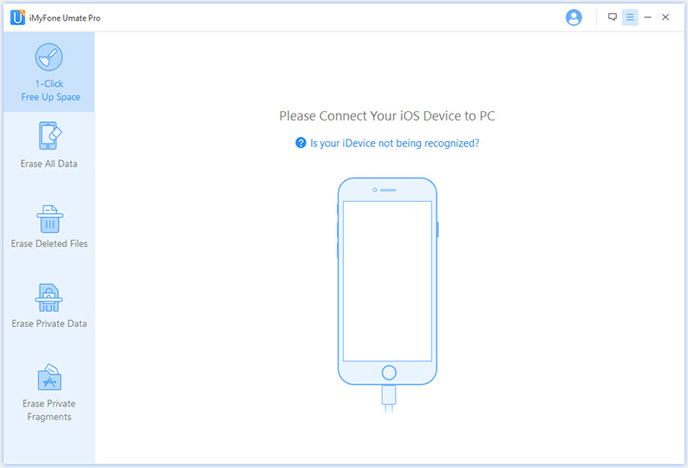 Note: Make sure iTunes is already installed , or the software won't detect your iPhone.
Step 2

Select Erasing Model and Start to Analyze Your iPhone

There are 3 erasing modes built in it, you can select the 'Erase Deleted Files' option and the program will scan all the 'already deleted data' on your iPhone. It will never damaging your existing data or device.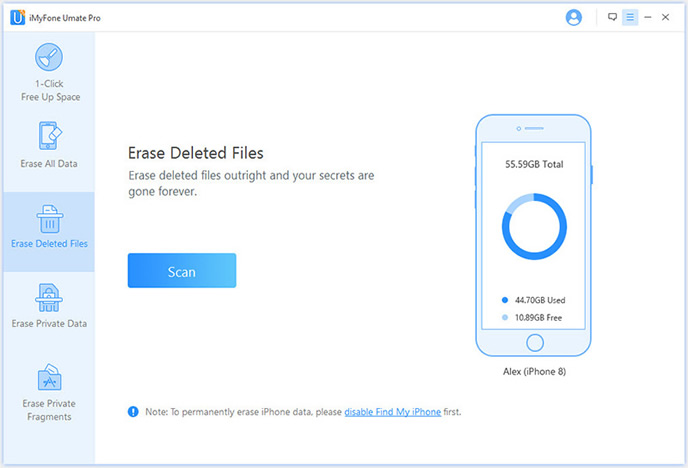 Step 3

Preview the Scanned Data Including Reminders

The program will deeply analyze your iPhone or iPad devices, then deeply scan all deleted data from your device. It will take a few minutes to finish the scanning process. After scaned, you can preview all scanned data, including contacts, messages, photos and history.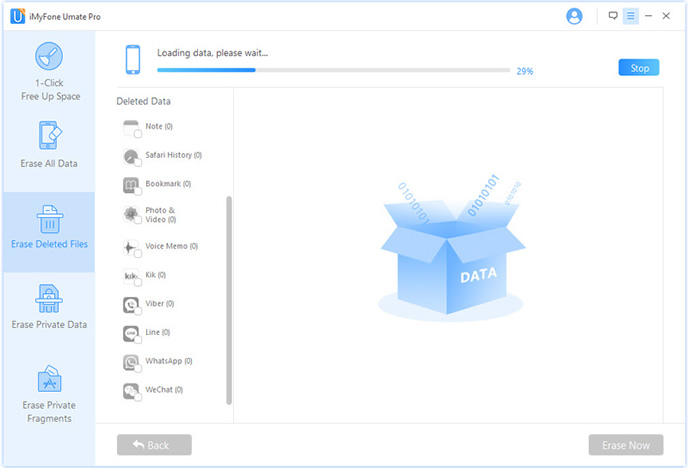 Step 4

Start Erasing Your Reminders or Other Data

Now, you need to select " Reminders" by ticking the checkbox beside it, you will be prompted to type the word 'delete' to confirm the permanent deletion. Once the data is deleted, you will see the following window. This program also can delete the iTunes backup file you previously created as well.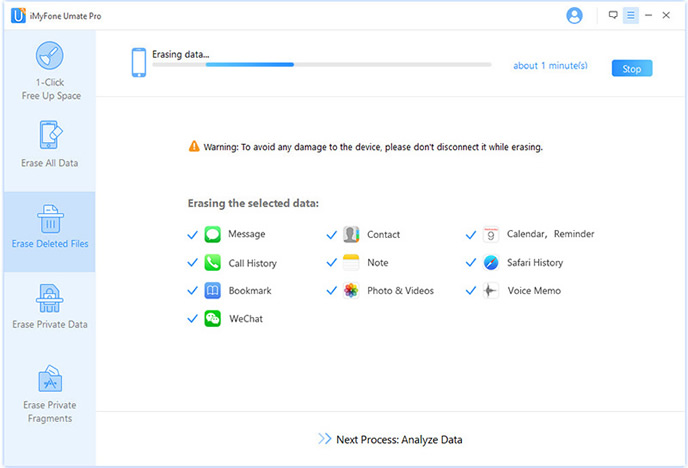 As you can see above, all of your "already deleted" reminders or other data are scanned out, You might find that  surprising, but do you think it might be a bit fearful?  So, if you have many sensitive reminders that don't let other people access them, simple deletion does not go far enough. You must kill all of your sensitive information and Safewiper iOS Eraser can do it!