As a long time iPhone user, web browsing has been one of the most frequently used functions for me. As a novice programmer, new challenges come out everyday and I can't live without a web browser for searching answers on Google. When i am on way home, surfing the intent becomes the best option to kill the boring time on bus. Plus, not to day, hang out on eBay or Amazon for shopping. However there comes a problem as technology advances. These days both web browsers and search engines become smarter, which records your browser history and cookies on every website and use this information to display relevant ads on websites you are surfing.
For example, if you bought a bunch of baseball online, then you get the most chances to see a lot of baseball relevant items everywhere, and this is called retargeting in tech words. What's more, each one who use the iPhone or iPad device can see the same ads or other private info too. Definitely, this sort of information is not the one we want to show to others. It will be a very clever move to delete browser caches and cookies to protect your privacy being leaked on public.
Sadly, Simple deletion is not far enough. Safari as the most popular web browser on iPhone or iPad still hasn't provided an option to clear such data. Only private mode is available which is designed for new tabs and didn't do any help to delete previous browsing cookies. You're only left to third party date erasing tools in this case. Fortunately, there are some good ones published on market already, like iOS Data Eraser. It's a powerful and customizable data wiping tools designed for iOS users. You are free to delete specific items like cache, cookies, and photos or delete the whole personal data one time, the best option when selling your device to someone else. What's more, the deleted data is absolutely unrecoverable under this program.
Tutorial: How to Clear Browser Cacthe & Cookies from iPhone/iPad
Step 1

Install the Program and Connec iDeivce to PC

The program works well on both Windows and Mac OSX, please download the proper one from above links. And install the program on your computer as usual. There will be desktop shortcut on your computer when installation is completed. Then plug your iPhone to computer via USB cable. The app will recognize your device when it's well attached and show the device info.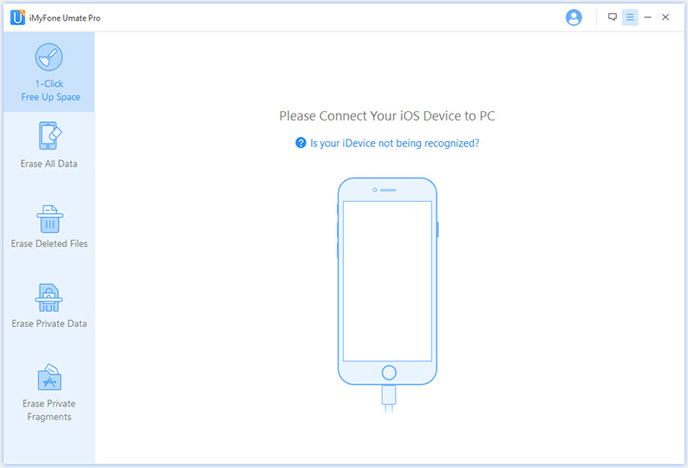 Step 2

Select "Erasing Private Data" Option

There are 4 deleting modes embedded in the app as you can see from the left sidebar. In this time, we choose Erase Private Data, which will delete browser history, cache, cookies, search history, etc… Then click Start button to start the analyzing. It takes a few minutes to fully scan privacy data stored on your iPhone. And list the record on the main screen.

Note: The app offers 4 intelligent "erasing options" for your different needs: "EXPRESS CLEANUP", "ERASE PRIVATE Data", "ERASE DELETED FILES" and "ERASE ALL DATA". You can then select the appropriate option from this list and the software worked, as it started to scan and buffer seconds after confirm the erasing option.
Step 3

Begin Analyzing and Scanning the Data on Your iDevice.

The app provides full access to your iPhone's internal, SIM and external SD card. It will automatically analyze and scan out all existing data on your iPhone or iPad device; The scanning time should be significantly shorter than the mark times.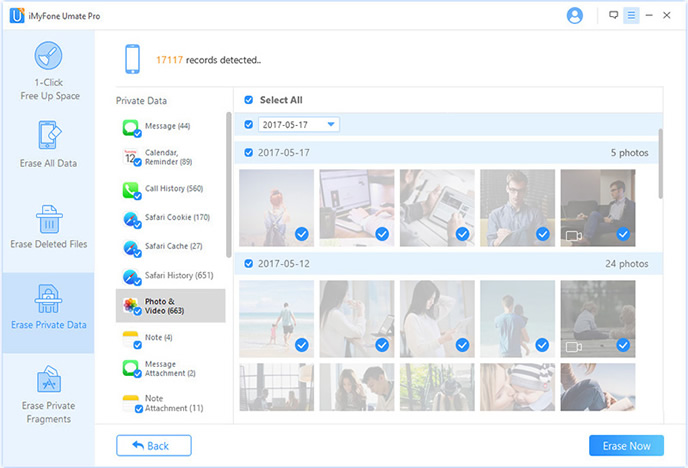 Step 4

Privew and Start Deleting Browser Cache&Cookies

After scanning, all deleted data will be scanned out and presented as details, by default, all files will be selected. Safari cache and cookies are selected in default. Just uncheck the items you are not willing to delete and click Erase Now to start erasing privacy data on your iPhone. The whole process will be done in seconds. This is a very useful feature but may extend the scan time as much as a few minutes.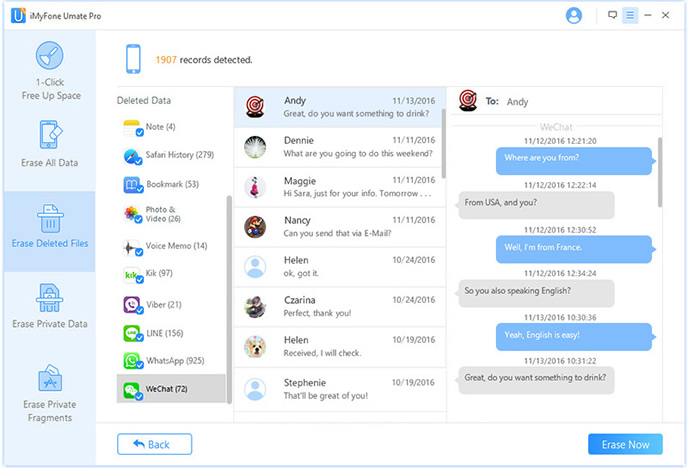 Once the data is deleted, you will see the following window. all the private data has been completely erased without restore.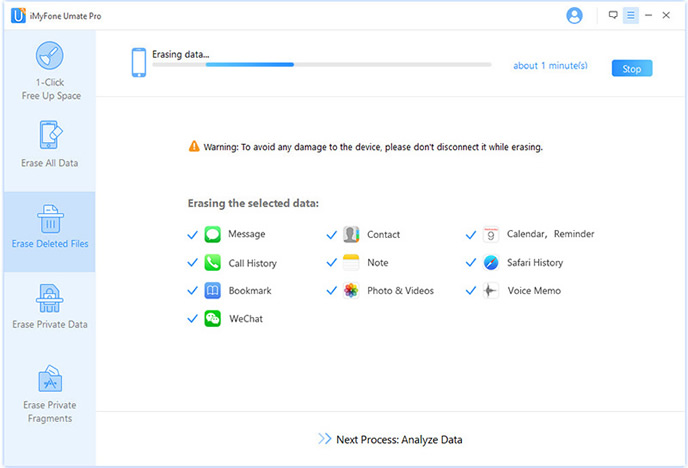 Deleting information on your mobile phone does not mean that it is erased completely. There are a million programs that can fetch data back from a deleted memory. when you need professional-level performance for erasing your private info on iPhone or iPad device, this app offers the data scanning, erasing and smashing capacity you need to make sure you don't miss a thing before selling or passing your phone to others. As you can see from the above tutorial, it takes no much effort to delete your personal data that even Apple failed to provide such a nice solution. All your privacy is well protected by utilizing the power of iPhone Data Eraser. Despite private data, the program is also capable of wiping deleted files, log and temp files. You will find out that there is no better option available on the market regarding to data erasing on iPhone.