Factory reset is a useful function that exists on all smartphone and tablet. Certainly, iPhone is not an exception. There are a number of cases that you should reset the iPhone. The most common one is that you are going to sell or give it to someone. If the phone runs slowly or malfunctions, then reset is also an effective way to solve the problem.
Generally, there are four ways to reset an iPhone. But you have to input the right Apple ID and password if you chose to reset it with the phone itself or with iCloud. So if you forgot your Apple ID password, then you should look alternative ways to get it fixed. In the next section of this article, I will introduce two easy ways to reset iPhone without inputting Apple ID during the process. However, "Find My iPhone" should be disabled on the device in default.
Part 1: How to Reset iPhone without Apple ID by Using iTunes
If you have never synchronized with iTunes or you had not activated the option "Find My iPhone", the ultimate solution we have, and the more laborious is to put your iPhone in "Recovery mode". To do this you must take the following steps.
Step 1: Connect iPhone to computer with USB cable.
Step 2: Launch iTunes on your computer and turn off your iPhone.
Step 3: Hold Home button and Sleep button at the same time until you see a screen with iTunes and USB cable icon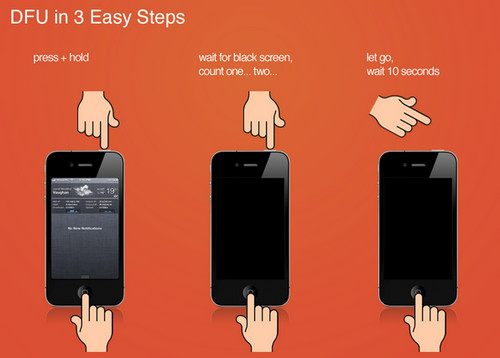 Step 4: Finally, iTunes will tell us that it has detected a device in "Recovery Mode" and ask to accept. Then click on "Restore" button and wait for the process being completed. A few minutes later, the iPhone will be reset and all the data on the phone was erased permanently.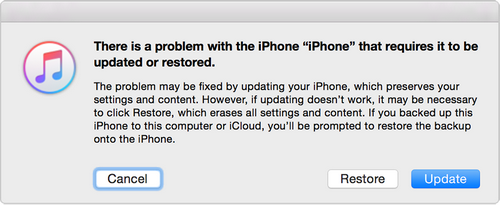 Part 2: How to Reset iPhone without Apple ID via LockWiper
The above method works for the people who are familiar to iTunes. However, it would be a big challenge for those who have never used iTunes in their life. Luckily, there is another way out to reset the iPhone without Apple ID. The app is called LockWiper. It can be able to remove Apple ID from iPhone, iPad, and iPod touch without password easily. Simple and effective.
Step 1: Download and install LockWiper program on your computer. It can be a PC or Mac. Open the program once installation was finished.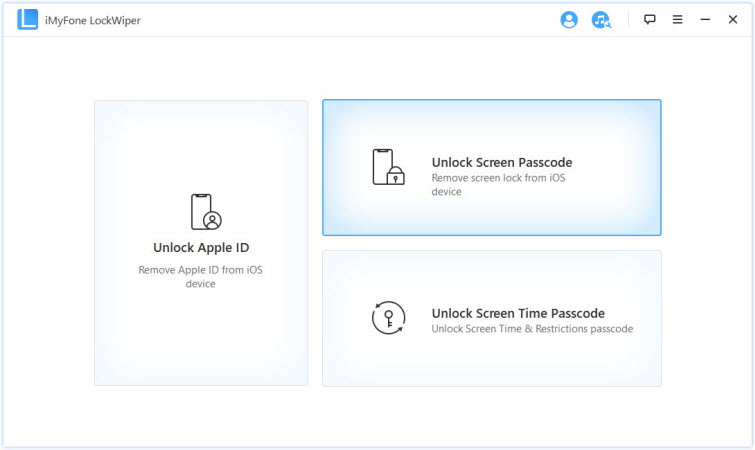 Step 2: Connect your iPhone to computer with USB cable and select "Start to Unlock" to begin..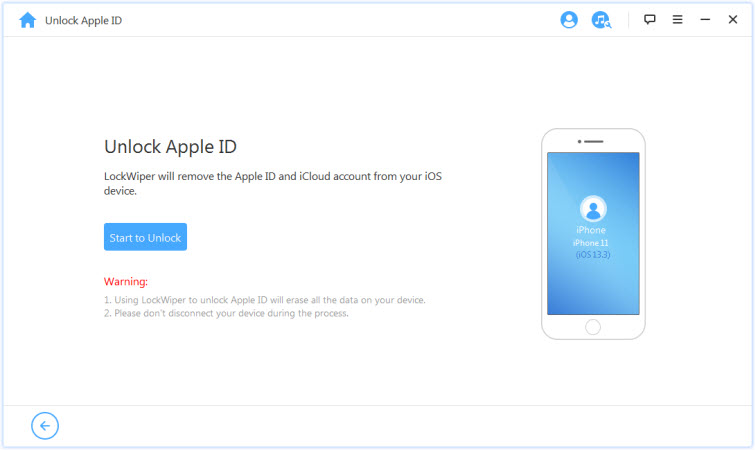 Step 3: Now the program will start to unlock your iPhone without asking password. If the Find My iPhone is turned off then your Apple ID will be unlocked very fast! But if Find My iPhone is turn on, then you need to set up it first following the instruction on the program.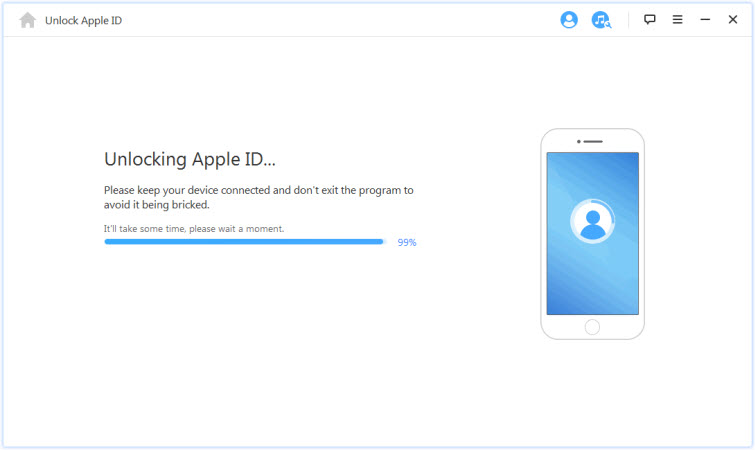 Step 4. Wait for it finished, then your Apple ID will be removed.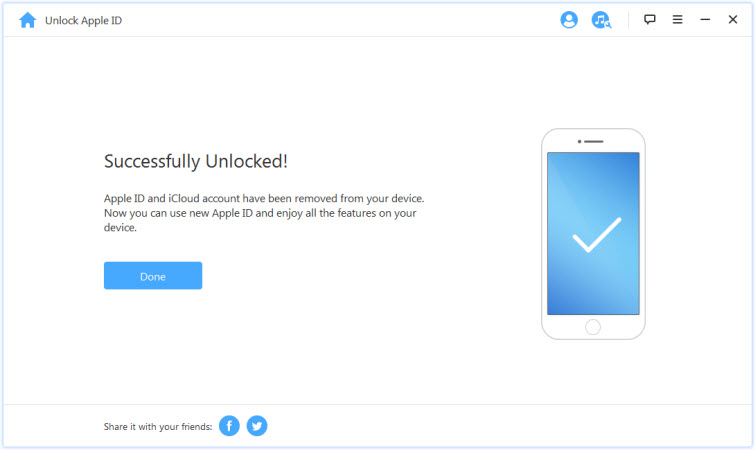 Apple ID is very useful and that gives us an extra privacy in our daily lives, preventing others to easily access our device without our permission. On the other hand, we should not select a complex password, which is hard toremember. It is always best to write down Apple ID and Password in a safe place, which you can find easily if you need.
Another tip is very important, enable "Find my iPhone" on your phone. If you have lost your iPhone, then you can easily wipe the device remotely from iCloud.com or from any other iPhone, iPod or iPad with your Apple ID. Finally, it is highly recommended to make a backup of our device with iCloud. Once done, the device will automatically make copies each day.